Triangle White Tiny Flower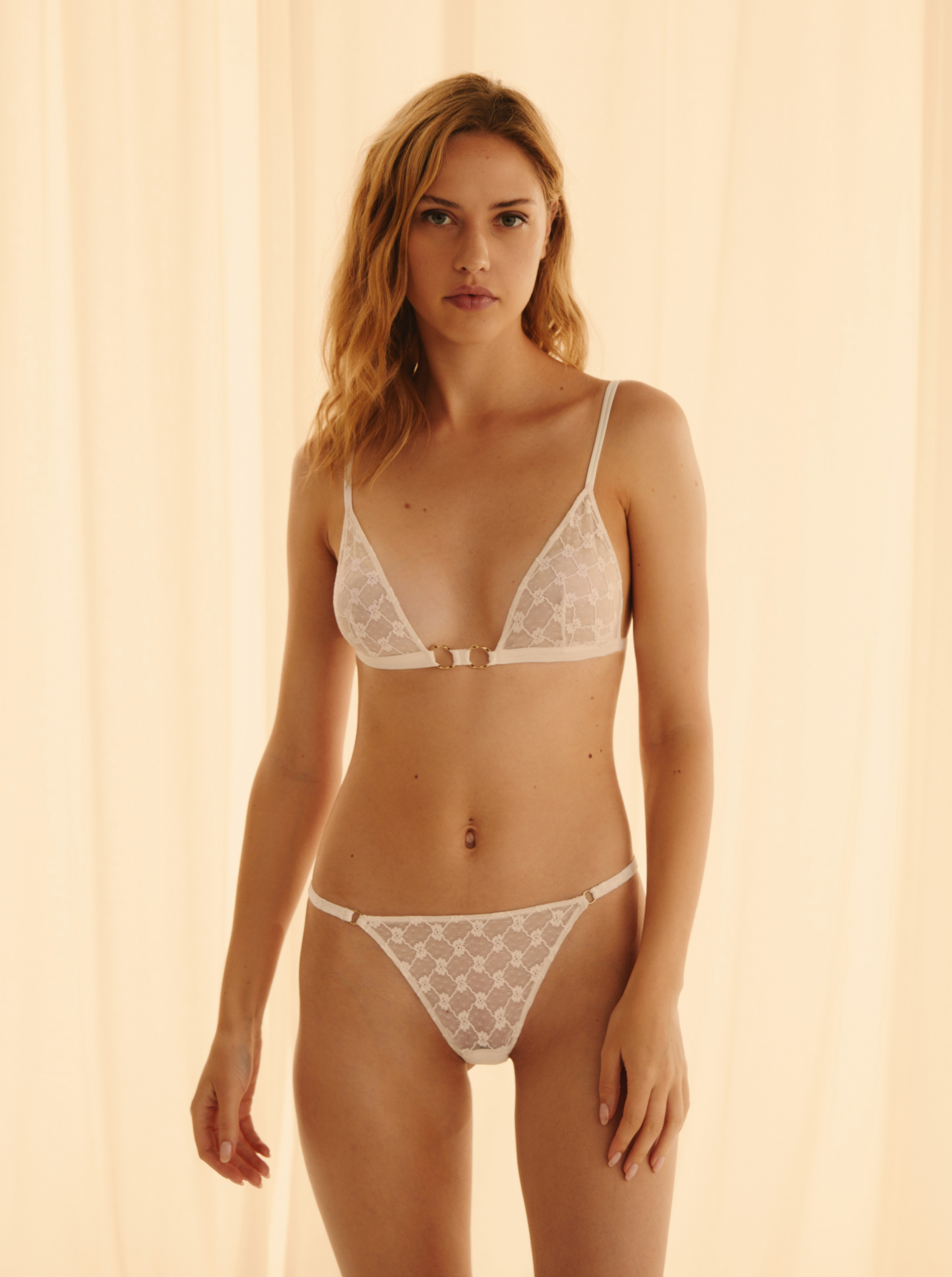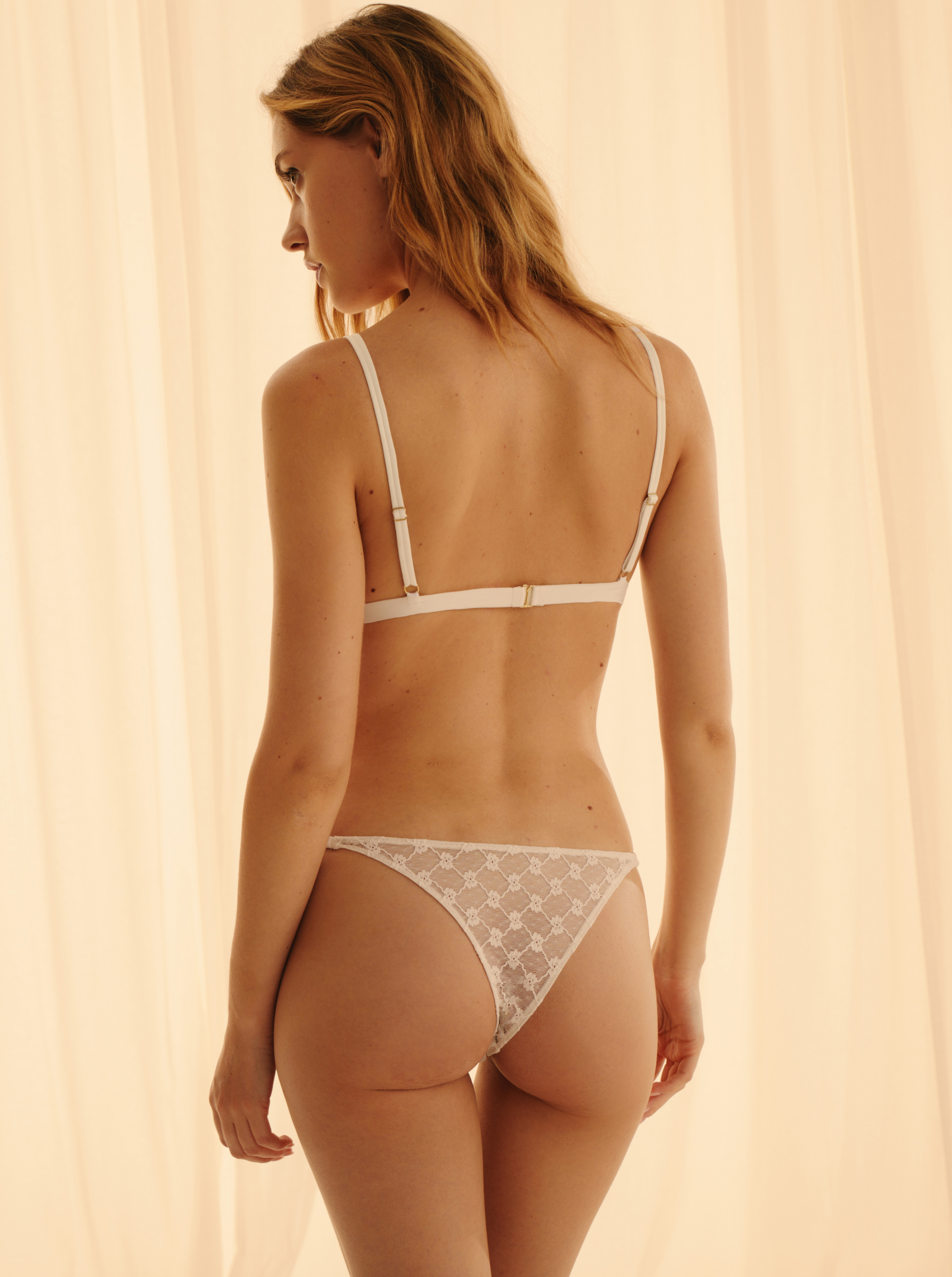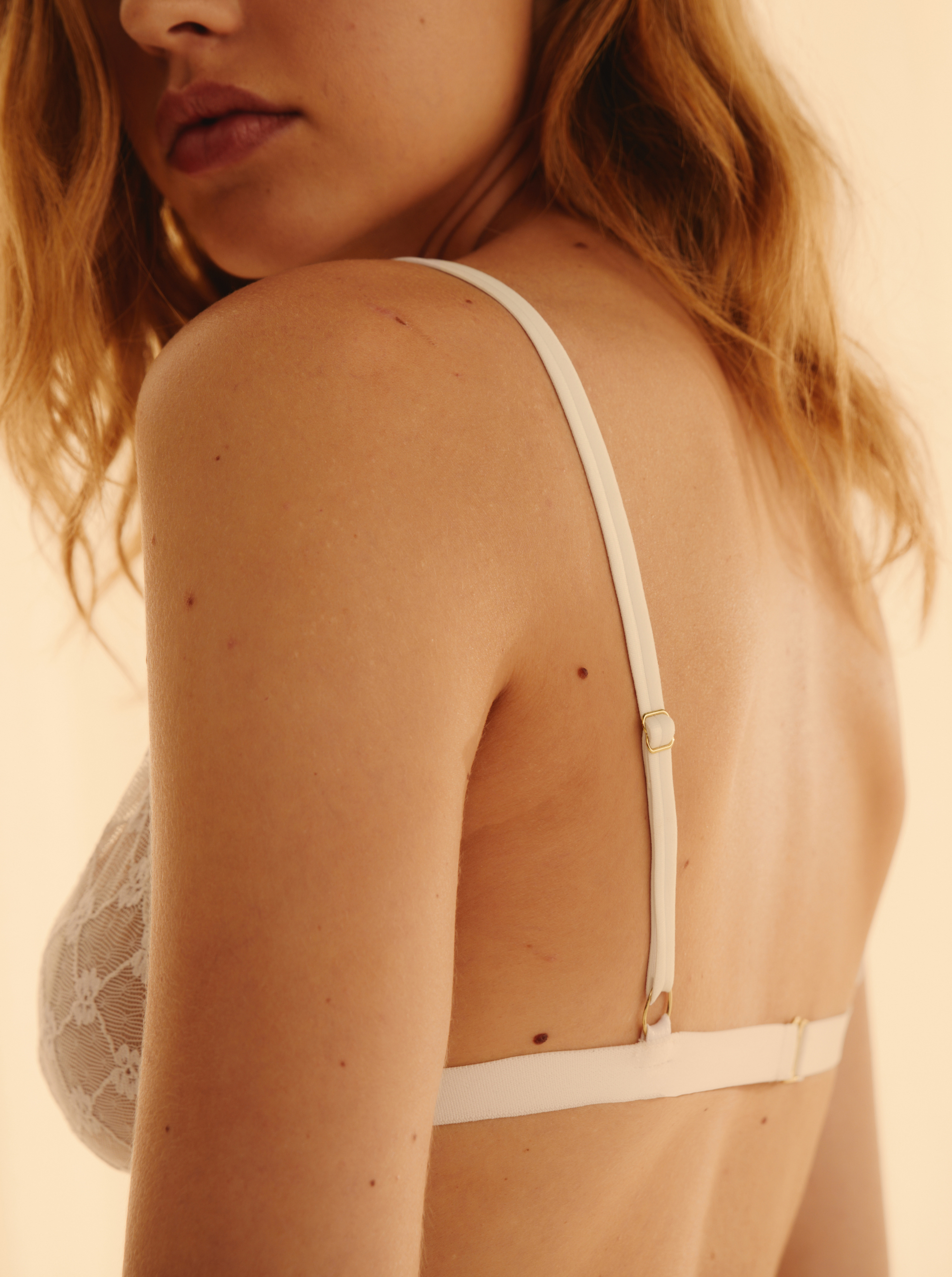 Triangle White Tiny Flower
FREE RETURN AND EXCHANGE IN FRANCE
LIVRAISON EN 3 À 5 JOURS OUVRÉS
The triangle is so fresh!

• Fine triangle sensual cut
• Soft ecru lace, flower print
• Adjustable straps and elastic under the bust for great support!
• Small golden twisted ring detail
To easily find the ideal size, our size advice is now available.
OUR SIZE ADVICE
Inès fait un 90A et porte une taille 2.
Une hésitation ? Le
guide des tailles
est là pour vous aider. Si vous avez toujours un doute, la Team vous répond à l'adresse votretaille@noounderwear.fr.
• Laver avant de porter pour la first time
• Laver avec des couleurs similaires les fois suivantes
• Lavage à la main ou en machine à 30° maximum dans un
laundry bag
pour protéger votre lingerie
• Veillez à fermer les agrafages
• Chlore interdit
COMPOSITION
74% POLYAMIDE REGÉNÉRÉ, 15% POLYAMIDE, 11% ELASTHANNE RECYCLÉE
Créé en France et confectionné en Tunisie avec une matière italienne. Notre usine de confection tunisienne est auditée via le label BSCI et s'engage à respecter : droits des travailleurs, sécurité des salariés et production raisonnée. La teinture a pour origine l'Italie, tout comme le tricotage de votre pièce. Ce triangle a été fabriqué à partir de fibres régénérées.