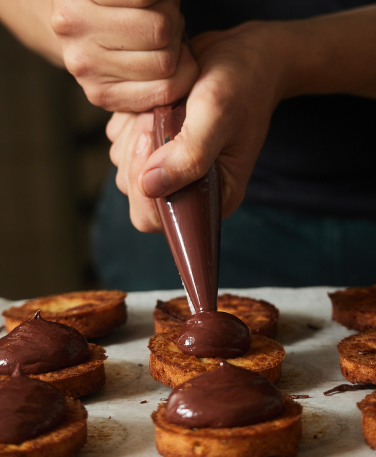 Return to brand
OUR MATERIALS
OUR MATERIALS
At NOO, everything starts from our materials: goldie lace, a wow print, a lurex that will make you fall in love and presto, it's the start of a new co'.
GO FOR EUROPE
At NOO, we have our favorite materials! No collection without a strong print, soft lurex or transparent flower lace, whether in homewear, swimwear, lingerie or ready-to-wear. We love the wild, the shiny, our timeless ribbed knits, in short, assertive materials that inspire us with great cuts. We source our supplies mainly from France, Spain, Italy, Portugal and Turkey, in short in Europe, where we choose fabrics which, for the majority, respect the OEKO-TEX label, a guarantee of the absence of harmful chemical substances in the products. textiles.

We are also very attentive to the quality of our materials because we want to design durable products. We often reuse fabric from one collection to another and some of our scraps are now used to make the panties in our BUY FOR HER program: No waste!
RECYCLED FIBERS AND YARNS 
Each season, we increase the number of pieces made from recycled fibers or yarns in order to offer you ever more sustainable pieces🌿. This is one of the major axes of our NOO for CHANGE program which you can find here.

We also favor natural materials such as Ecovero® viscose for our homewear and ready-to-wear pieces. This fiber is produced from wood pulp from sustainable forests, certified FSC (Forest Stewardship Council) or PEFC (Pan European Forest Certification).

And for the sake of transparency, you can find the origin of our materials as well as their composition in each product sheet, of course! 🌍